Thomas Young
National Accounts Sales Manager
tyoung@commercialcollection.com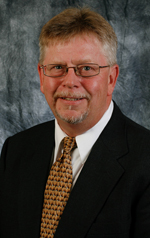 My first experience in the collection industry was in 1994. I was promoted to Sales Manager in 1997 where my duties included hiring and training for the New Client Division. After my division was relocated, I was contacted by The Commercial Collection Corp. of NY, Inc. in late 2002. I have had the privilege to work for CCC of NY for the past 12 years. In my present position as the Sales Supervisor, my duties include prospecting for new business and maintaining existing clientele for 1st and 3rd party collection work. I am an active member of NACM, NACM of Greater Cleveland, and the Credit Research Foundation. In Canada, I am a board member for The Forum of Credit Executives along with being a member of The Credit Institute of Canada. CCC of NY has provided me with many opportunities to expand my experience and I am proud to be part of this company.