Steve Meltzer
National Accounts Sales Manager
smeltzer@commercialcollection.com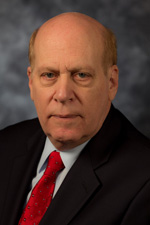 My professional career in the commercial collection industry began in 1988. I joined The Commercial Collection Corp. of NY, Inc. in 1999 when they were searching for a Regional Account Manager in the South with extensive experience in meeting and exceeding customer's expectations. CCC has allowed me the ability to nurture my clients like no other company could in the past. Among other trade groups, I attend the National Association of Credit Management's annual Credit Congress & Expo each year. CCC of NY has provided me the opportunity to enhance my knowledge in liens, outsourcing, and other specialized programs related to the credit and collections industry. They have also allowed me opportunities to educate and offer important services to our clients. CCC of NY is a fantastic company, which I am proud to be a part of.